The Family Values Concert Was WAAAAAY trick! I loved it.
Korn was superb! FlyLeaf was truely amazing!!! I LOVED Them! And... Evanessence... OMFGosh, and ATREYU!?!?!?! YEAY! UNBELIEVABLE! So much energy!!! I went with my girlies: Rebekah, Princess, and Sandra. and we had a blast.
We got a bit beat up though because the mosh pit started right behind where we were sitting on the lawn.
We couldn't afford stadium seats, so we got lawn seats and the mosh pit was riotous (as a mosh pit should be).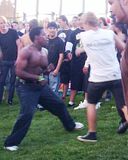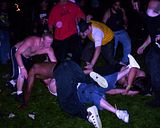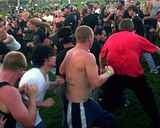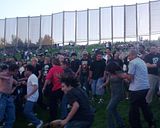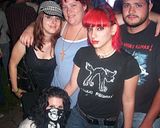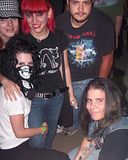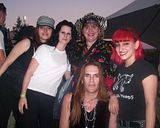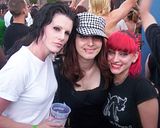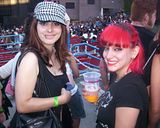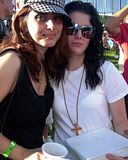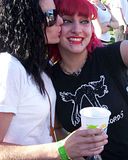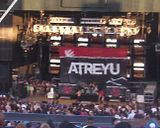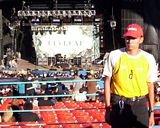 Links to the photos on PhotoBucket.com-->

http://img.photobucket.com/albums/v215/staindrox1982/FV07-MoshPit-02.jpg
http://img.photobucket.com/albums/v215/staindrox1982/FV07-MoshPit-12.jpg
http://img.photobucket.com/albums/v215/staindrox1982/FV07-MoshPit-08.jpg
http://img.photobucket.com/albums/v215/staindrox1982/FV07-MoshPit-07.jpg
http://img.photobucket.com/albums/v215/staindrox1982/Family-Values-Tour-2007-16.jpg
http://img.photobucket.com/albums/v215/staindrox1982/Family-Values-Tour-2007-15.jpg
http://img.photobucket.com/albums/v215/staindrox1982/Family-Values-Tour-2007-14.jpg
http://img.photobucket.com/albums/v215/staindrox1982/Family-Values-Tour-2007-13.jpg
http://img.photobucket.com/albums/v215/staindrox1982/Family-Values-Tour-2007-11.jpg
http://img.photobucket.com/albums/v215/staindrox1982/Family-Values-Tour-2007-08.jpg
http://img.photobucket.com/albums/v215/staindrox1982/Family-Values-Tour-2007-07.jpg
http://img.photobucket.com/albums/v215/staindrox1982/Family-Values--4.jpg
http://img.photobucket.com/albums/v215/staindrox1982/Family-Values--2.jpg
http://img.photobucket.com/albums/v215/staindrox1982/100_2921.jpg